Hello Finnsters,
First,  Please be aware that after some discussion with Corpus Christie Yacht Club the decision was made to have the Nationals at Corpus Christie next year due to the pandemic. The people at Corpus Christie Yacht Club have been very professional and accommodating and a joy to work with.  Its unfortunate that dates in October didn't work out.  We look forward to going there in 2021.  Below is a revised schedule and then a survey regarding Nationals.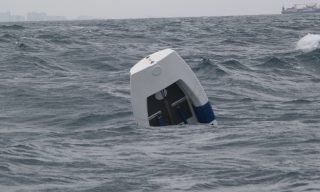 We hope everyone is healthy and safe.  Here is the current status of regattas that USAFA is aware of:
·  Wickford Regatta June 6-7,  in Northeast- Cancelled
·  USA National Championship at Corpus Christi, June 25th-28th – Cancelled  (USAFA honoring commitment for CY2021), USA Nationals 2020, pending search of the location and time.**
·  ABYC  OCR- July 17th-19th – Still on, pandemic permitting
·  Great Lakes at North Cape in Michigan July 10th-11th –  Still on, pandemic permitting
·  SDYC OCR – San Diego August 7th-9th – Still on, pandemic permitting
·  Cazenovia Regatta- New York, August 8th-9th – Still on, pandemic permitting
·  North American's-CORK in Kingston Ontario-August 14th thru18th. Organizing authority didn't officially cancel the event, however City of Kingston closed the harbor access pending pandemic development. Event will be highly hindered by the international travel requirements.  USAFA considering moving event to Florida in December and honoring our commitment to hold North American Championship in Canada in 2021.
·  Gulf Coasts- Mobile Alabama,  October 1-3  Still on
·  Masters- Austin Texas,  October 8-11- Still on
Rumor from Southern California is that many Finns are out sailing individually (I'm jealous) and some big boat sailors finding it much easier to "social distance" in a Finn.
** USA National Championship 2020 USA options:
1.     Buccaneer YC, AL combined with the Gulf Coast Championship October 1-3, 2020
2.     Past Christian YC, MS standalone event  1st or 2nd week of November, 2020.
Please vote at:  https://docs.google.com/forms/d/e/1FAIpQLScFlrOb2HSOdrsRQk_SfgbhKVxn9txfRlAW9AQVe5JiozGwig/viewform?usp=sf_link
Please respond by May 20th so we can get official announcements out.
Please let us know if you have any additional information on regatta status.  We will try to keep you informed as time progresses.  We are looking at alternatives for later in the year.
Thanks and Regards,
USAFA Leadership
secretary@finnusa.org
president@finnusa.org
Was This Post Helpful: