Class Contacts:
Peter Frissell – President president@finnusa.org
Glenn Selvin – Treasurer treasurer@finnusa.org
Rodion Mazin – Secretary secretary@finnusa.org
Marcus Ward - Webmaster webmaster@finnusa.org
Terry Greenfield - Chief Measurer measurer@finnusa.org
Michael Dorgan – So Cal socal@finnusa.org
Michael Kennedy- Nor Cal norcal@finnusa.org
Marcus Ward – Mountain rockymountain@finnusa.org
James Bland - Texas texas@finnusa.org
Will Libke – Midwest midwest@finnusa.org
Noel Miller – South south@finnusa.org
Stephen Smeulders – East east@finnusa.org
NEW ***2022 Major Events***NEW
Upcoming Events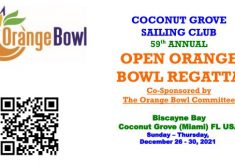 The Organizing Authority and regatta host is the Coconut Grove Sailing Club (CGSC)
The regatta will be governed by The Racing Rules of Sailing, including the US Sailing Prescriptions listed below in NOR1.4, and the respective Class Association rules, except as any of the above may be properly changed by the Sailing Instructions.
This is NOT the Orange Bowl International Youth Regatta hosted at the neighboring Coral Reef Yacht Club on the same dates.
Boats shall enter the regatta by going to the Regatta Network website: https://www.regattanetwork.com/event/23208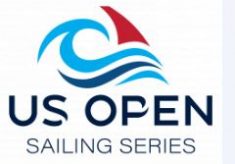 US Sailing Center, Miami, FL
January 21-23, 2022
Classes: 49er, 49er FX, 470 Open, Nacra 17, iQFoil, Open Windfoil, Finn
News
Art Diefendorf died at the Siegenthaler Center, a hospice facility in New Hartford, NY, attended by Dodie (Georgia), his wife of 59 years and their two children, Don, who is an MD, and Liz on the morning of November 26th, 2021.  Art was born in Syracuse, NY to Donald W. and Ruth L. (Arnold) Diefendorf and
This is the home of the North American Finn Sailing where you will find our race calendar, information on regattas, sailing technique and advice, a forum & marketplace plus all the info you need to start Finn sailing.
The Finn is an outstanding boat originally designed by Rickard Sarby for a contest to find a boat for Scandinavian sailing and the 1952 Olympics. Since then it has been featured in every Olympics.
An outstanding technical boat that favors boat handling and tactics over straight line speed. With the unlimited pumping downwind in over 10 kts, it is a truly physical boat that rewards the athlete willing to work hard.
Most dinghies are built for smaller stature people but not so the Finn. The Finn is a big man's boat with average crew weight over 200 lbs.
The great attraction of the Finn is that you don't need a brand new boat to be competitive – top regattas are regularly won by 10-yr-old boats.
A growing route in for sailors on a budget is the 'Classic with Carbon' option – any pre-1985 hull super-charged with a second-hand modern rig. Classic boats are warmly welcomed at all NA Finn Class events and are often seen in the top 10 with the Modern Race Boats.