Class Contacts:
John F. Dane – President president@finnusa.org
AJ Pereira – Treasurer  treasurer@finnusa.org
Anna Broughton – Secretary  secretary@finnusa.org
Marcus Ward - Webmaster webmaster@finnusa.org
Terry Greenfield - Chief Measurer measurer@finnusa.org
Rodion Mazin - Media&Promotion usafinnmedia@gmail.com
Michael Dorgan – So Cal  socal@finnusa.org
Michael Kennedy- Nor Cal norcal@finnusa.org
Marcus Ward – Mountain  rockymountain@finnusa.org
James Bland - Texas  texas@finnusa.org
Will Libke – Midwest  midwest@finnusa.org
Noel Miller – South  south@finnusa.org
Stephen Smeulders – East  east@finnusa.org
NEW ***2023 Major Events***NEW
Upcoming Events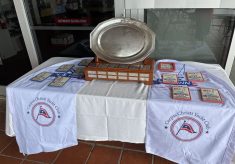 More info to follow
We have decided on the dates for Wickford Regatta 2024. After checking the dates for other potentially conflicting events and doing our best to avoid as many as possible we have decided on June 8-9 which is the 2nd weekend in June. The calendar moves back 2 days in 2024 so the net date change is only 5 days and we will avoid conflicts with the NYYC Annual Regatta and the Brooke Gonzalez Clinic at Sail Newport.  Sadly we will still conflict with the Act exams and are uncertain about the High School Nationals.
We are looking forward to welcoming all your of classes next June and ABSOLUTELY GUARANTEE THAT THE WEATHER WILL BE BETTER THAN IT WAS THIS YEAR
News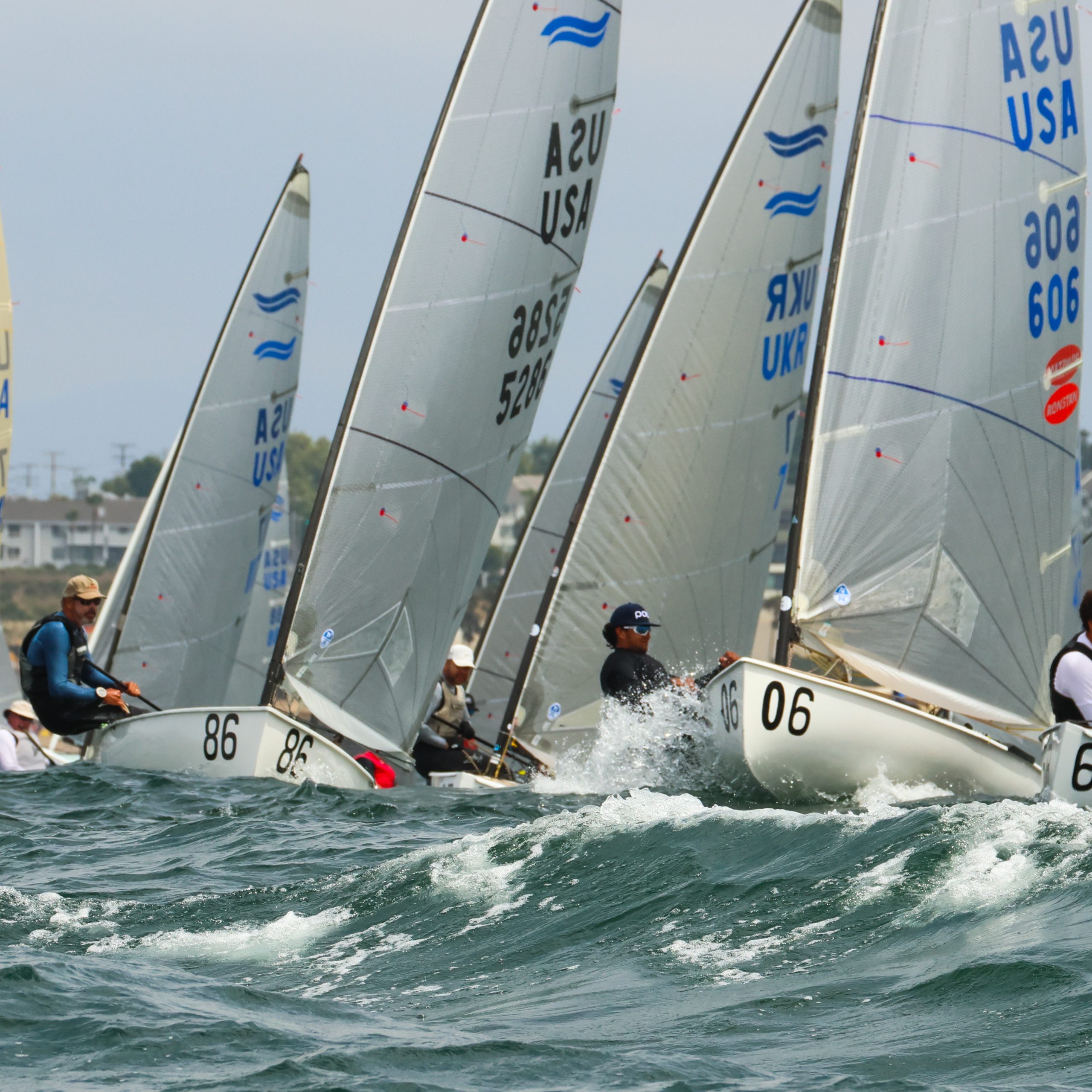 The 2023 Finn North American Championship By Rodion Mazin  Newport Harbor, CA – September 2-4, 2023 In the hallowed waters of Newport Harbor, where the legacy of maritime excellence ran as deep as the Pacific itself, the 2023 Finn North American Championship unfolded in a ballet of wind, waves, and sheer skill. Hosted by the
This is the home of the North American Finn Sailing where you will find our race calendar, information on regattas, sailing technique and advice, a forum & marketplace plus all the info you need to start Finn sailing.
The Finn is an outstanding boat originally designed by Rickard Sarby for a contest to find a boat for Scandinavian sailing and the 1952 Olympics.  Since then it has been featured in every Olympics.
An outstanding technical boat that favors boat handling and tactics over straight line speed.  With the unlimited pumping downwind in over 10 kts, it is a truly physical boat that rewards the athlete willing to work hard.
Most dinghies are built for smaller stature people but not so the Finn.  The Finn is a big man's boat with average crew weight over 200 lbs.
The great attraction of the Finn is that you don't need a brand new boat to be competitive – top regattas are regularly won by 10-yr-old boats.
A growing route in for sailors on a budget is the 'Classic with Carbon' option – any pre-1985 hull super-charged with a second-hand modern rig. Classic boats are warmly welcomed at all NA Finn Class events and are often seen in the top 10 with the Modern Race Boats.