USAFA Major Event Schedule – Submit your 2021 bids today!
Finn USA National, North American, and Masters North American Championships are the biggest events for the Finn Class in North America besides Miami Word Sailing Cup, Round 2. These 3 events are Type 1 regattas that have the biggest participation rates and give the most amount of points for USAFA rankings. The USAFA leadership made a decision to forecast the schedule for the next 6 years and spread theses major events equally amongst West, East, Gulf Coasts, and the Great Lakes regions. These parts of the country have seen the biggest growth of the Finn activity in recent years. Following the principles of equal opportunity and fair distribution among all the coasts and the major fleets. Bids for 2021 events can be submitted through the online form.
Proposed schedule:
2021 Applications
USA National Championship: Newport Harbor Yacht Club, Alamitos Bay Yacht Club
North American Championship: Coconut Grove Sailing Club
Masters North American Championship:
Spring Regatta May 16-17, 2020
One week before Wickford Regatta, come to beautiful Cape Cod and enjoy a weekend Finn training Camp. Sailing will be done out of Wild Harbor Yacht Club. Cold water, strong breeze, and big waves! Register at https://forms.gle/YK7ZKLhPQj1bB2np8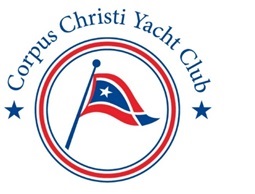 A warm-up event for US Nationals.  It will also give an opportunity to get those boats you need or intend to get to the area for measurement or Lamboley.  The only requirement for the Blue Chip is to have a certificate or be willing to be weighed if selected for inspection.
2020 USA Finn National Championship (registration website pending)

SDYC Olympic Classes Regatta   
Combined Finn 2020 North American Championship and Canada Senior Championship at CORK OCR (registration website pending)
Was This Post Helpful: