USAFA Major Event Schedule – Submit your 2022/2023 bids today!
Finn USA National, North American, and Masters North American Championships are the biggest events for the Finn Class in North America besides Miami Word Sailing Cup, Round 2. These 3 events are Type 1 regattas that have the biggest participation rates and give the most amount of points for USAFA rankings. The USAFA leadership made a decision to forecast the schedule for the next 6 years and spread these major events equally among the West, East, Gulf Coasts, and the Great Lakes regions. These parts of the country have seen the biggest growth of the Finn activity in recent years. Following the principles of equal opportunity and fair distribution among all the coasts and the major fleets. Bids for 2022/23 events can be submitted via email to secretary@finnusa.org
| | | | |
| --- | --- | --- | --- |
| Y/E | USA Nationals | NAC | Masters NAC |
| 2019 | Sarasota (East Coast) | San Diego (West Coast) | Mobile (Gulf Coast) |
| 2020 | Shifted due to C-19 (Gulf Coast) | Coconut Grove, FL (East Coast) | Cancelled due to C-19 |
| 2021 | Corpus Christi (Gulf Coast) | Kingston, CAN (Great Lakes) | San Diego, CA |
| 2022 | West Coast | East Coast | Great Lakes |
| 2023 | Great Lakes | Gulf Coast | East Coast |
| 2024 | Gulf Coast | Great Lakes or Canada (if bids) | West Coast |
| 2025 | East Coast | West Coast | Great Lakes |
| 2026 | West Coast | East Coast | Gulf Coast |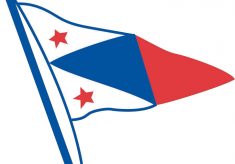 Finns are back to the iconic venue for the first time since 2013!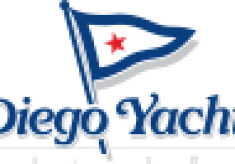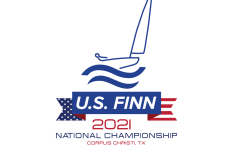 The Corpus Christi Yacht Club would like to extend a warm South Texas welcome to the USA Finn Class for your National Championship! We hope you enjoy your time here and we look forward to hosting y'all!
Registration is open at https://www.regattanetwork.com/event/21811
AGM will take place on June 24th. All the proposals have to be submitted to the secretary prior to AGM as per USAFA Bylaws.
In general, Corpus Christi winds are extremely predictable. Corpus Christi
has a regular sea breeze of 15 plus knots out of the southeast (130 degrees). The wind
typically builds uniformly across the bay from the southeast. Daytime highs range from
87 to 94 degrees Fahrenheit with water temperatures in the mid 80s. The area of the bay
where racing will occur has essentially no current and tides fluctuate approximately one
foot daily.
Was This Post Helpful: